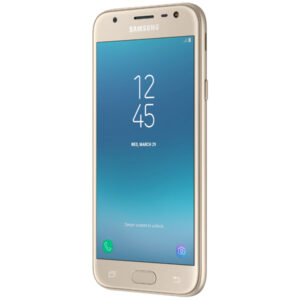 Mr. Fix Service Center offers quality repair services for any Samsung equipment. We will
quickly repair any breakdowns: replace the broken display of the smartphone, reinstall/unlock a
phone, replace the battery or eliminate the aftermath of water damage of your Galaxy J3
smartphone or any other model.
What are the terms for Samsung Galaxy J3 Repair?
As a rule, how the repair goes depends on how complex the parts are, as well as availability of
necessary parts. If needed parts for Galaxy J3 are in our store, we will execute the repair in 1
day!
Is there a warranty for Samsung Galaxy J3 repair at Mr. Fix service center?
All services provided for Samsung devices come with warranty on the part used in the repair
process. If things go wrong, we'll replace it with a new one for free!
Are the costs of the items and part used in repair included in the cost?
Yes! The indicated price for the Samsung Galaxy repair includes both work and the cost of the
parts.
What documents does the Mr. Fix service center provide?
After your Samsung repair is done, you get a receipt and warranty on hands. The goal of Mr.Fix
is ​​to provide high quality, new level service.